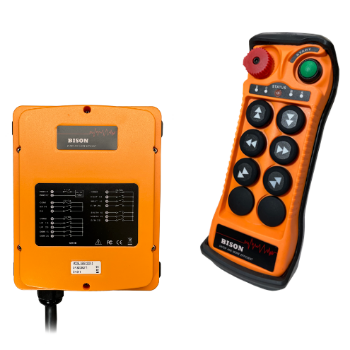 Hoist + Trolley + Bridge Control
Universal Hoist Radio Remote Kit.
The Bison radio remote kit allows an operator to control their hoist, motorized trolley and bridge from a single wireless controller. The kit comes with everything necessary for installation, including 2 handheld transmitters + 2 protective rubber cases, 1 receiver with cable end, antivibration mount, and a built-in Audible power indicator.
Works on 24V - 264V
Select your radio below: